---
We are located at 4110 NE Fremont Street , Open 10am–6pm every day. (971) 339-0945. Contact Us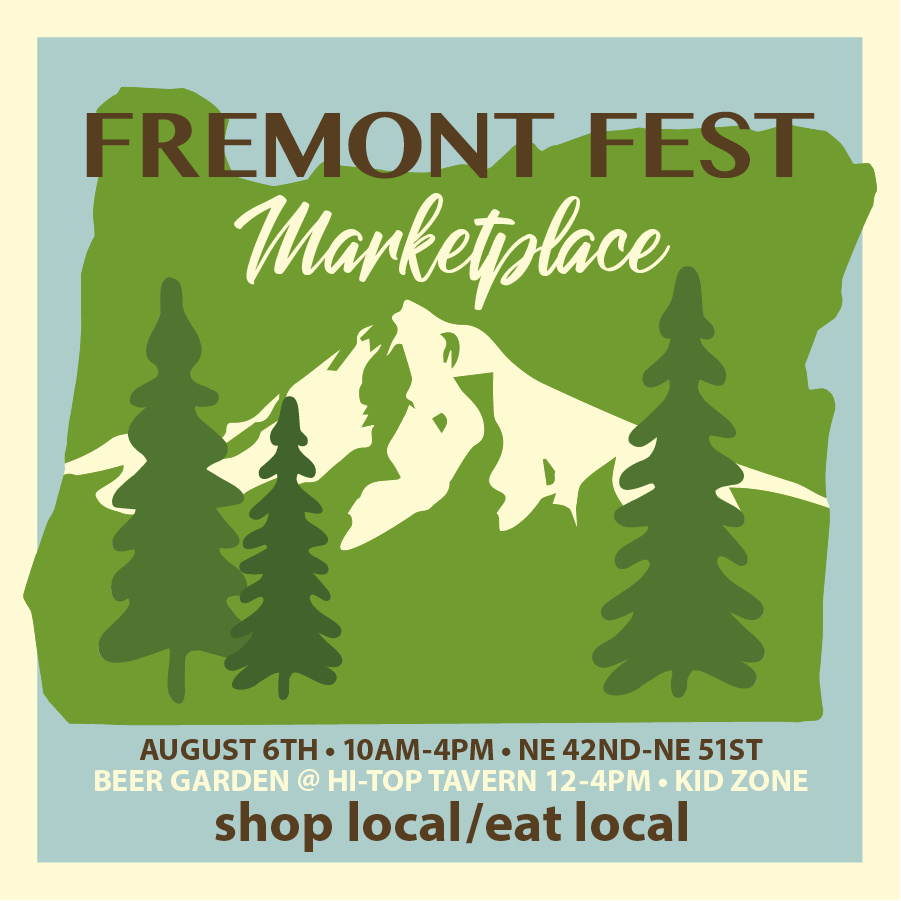 New This Month in the Art Gallery
Deadline to Apply is August 15th. Show will be September 1-26th.
Next First Thursday is August 4th!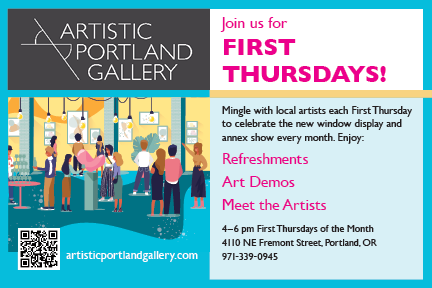 Join us for First Thursdays 4–6 pm as we turn over our window display and feature new artists and a guest artist each month! We will have refreshments, artist demos, Meet the Artists, and more.
August Guest Artist, Jeff Strickler
Most of my pieces start on a lathe, mounting a block of wood and cutting away just enough to create a pleasing form and expose the inner beauty of the tree. The spinning wood and concentration involved are totally engrossing and extremely satisfying. Once the turning is complete, I often enhance the form with a combination of power and hand tools (carving gouges, rasps, rotary burrs) or by adding color, surface texture, and metal or other media.  Finally, a finish is applied, both to enhance and protect the piece.
The result is a truly unique gift from nature.  Beautiful to look at, and to hold.  The warmth variations of color, silky smoothness of the surface, and the play of light reflected in the figured grain all combine in a wonderful visual and tactile experience.  I hope you enjoy.
August Window Show, Treasures of Summer

We are excited to share a bounty of beauty in the window this month with a group show--each artist has selected a piece to share, inspired by summer. You will find a range of art from ceramics to paintings, sculptures, photography, jewelry, and more. Please stop by and check out what's new!
About Artistic Portland Gallery
We are an artists' cooperative of 25 diverse local artists who seek to capture the creative spirit of Portland with all its quirks and beauty. With a wide variety of styles, we offer fine art and handcrafted goods for locals and visitors alike. The store is stocked and staffed entirely by our members.
Visit our new Portland location, 4110 NE Fremont Street, in the heart of the Beaumont-Wilshire neighborhood, or browse online for in-store pickup. (For shipping, please contact individual artists directly.) We are constantly adding new artists and new work so you can keep finding new treasures with every visit!