---
We are located at 4110 NE Fremont Street , Open 10am–6pm every day. (971) 339-0945. Contact Us
New in March in the Art Gallery!
Artist Demos will take place on weekends for the month of March in the K. Friedstrom Annex: Click to see the Schedule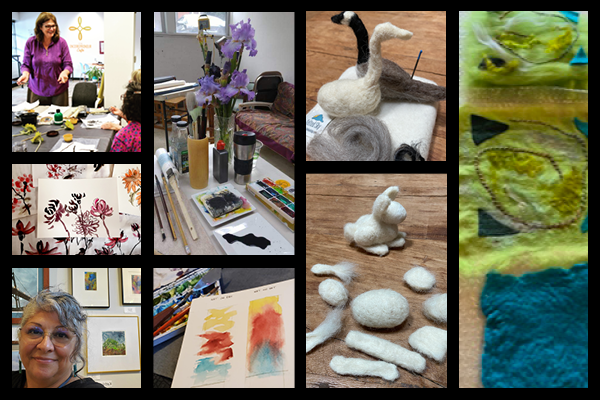 About Artistic Portland Gallery
We are an artists' cooperative of 25 diverse local artists who seek to capture the creative spirit of Portland with all its quirks and beauty. With a wide variety of styles, we offer fine art and handcrafted goods for locals and visitors alike. The store is stocked and staffed entirely by our members.
Visit our new Portland location, 4110 NE Fremont Street, in the heart of the Beaumont-Wilshire neighborhood, or browse online for in-store pickup. (For shipping, please contact individual artists directly.) We are constantly adding new artists and new work so you can keep finding new treasures with every visit!
 2022 has been a year of change and growth, as we have welcomed back beloved customers and friends, and have met new ones along the way! From fun neighborhood events, to working with Beaumont Middle School, to First Thursdays, connections abound and we are grateful for each and every one. We want to thank all of you for your continued support--it means the world to all of us here at the gallery. Let's keep Artistic Portland Gallery going strong in 2023!