---
We are located at 4110 NE Fremont Street , Open 10am–6pm every day. (971) 339-0945. Contact Us
New This Month in the Art Gallery
Next First Thursday is October 6th!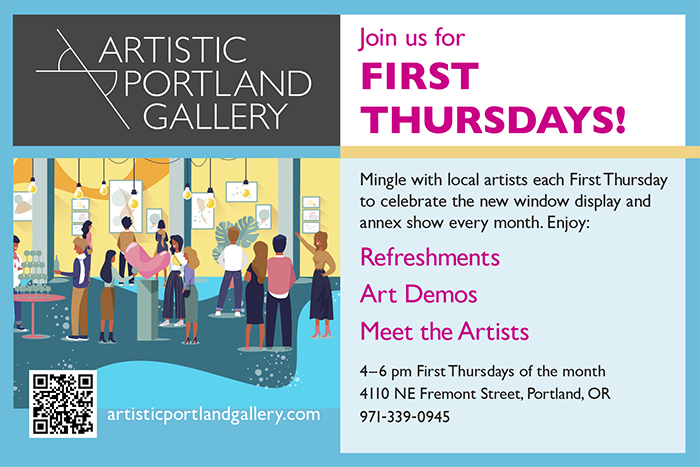 Join us for First Thursdays 4–6 pm as we turn over our window display and feature new artists and a guest artist each month! We will have refreshments, artist demos, Meet the Artists, and more.
October Window Artists
Mark Clifford (Photography): Mark's photography captures a wide array of landscapes and intriguing moments from the Portland region, as well as adventures abroad. Within them you will see undulating landscapes, bright compositions of architecture, as well as close-ups of bright flowers.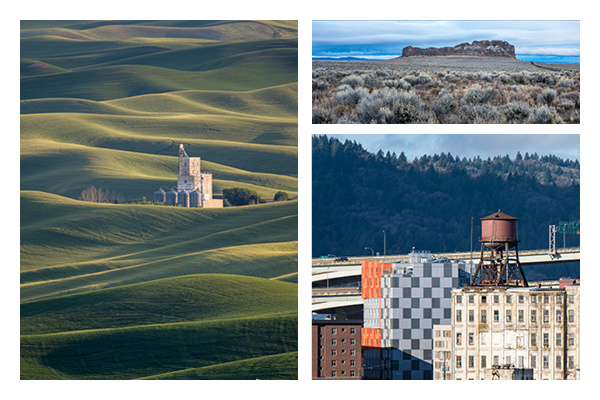 Ann has worked with a multitude of media, but after being introduced to fused glass, fell in love with the medium. "The interplay of vibrant colors, translucent light-play and smooth glossy surfaces bring me total creative joy. The endless possibilities of combining colors, textures and techniques have allowed me a lifetime of learning and discovery. " Her designs range from painterly landscapes to pop-art inspired wall clocks, each featuring vibrant colors and personality.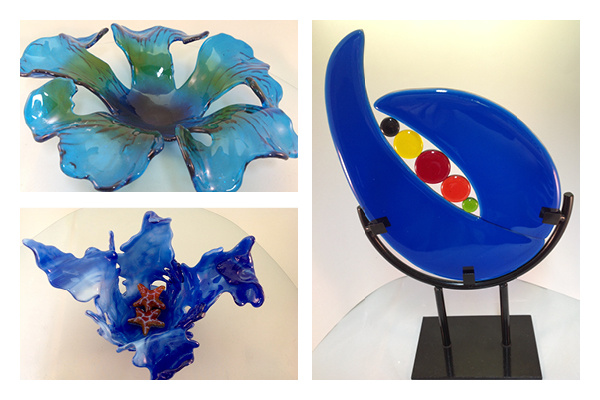 Welcome October Guest Artist, Andrea Lopez!
Andrea Lopez is a self-taught artist originally from Colombia and is currently living in Vancouver, WA. Her vibrant paintings incorporate mixed media made of layers of collage, acrylic, spray paint, charcoal, ink and pencil. Her paintings are inspired by color, the vibrancy of Lopez's heritage, and her daily work practice. Within these gorgeous works you will find pieces of her childhood, including religious imagery, elements of nature, and elements of story-telling.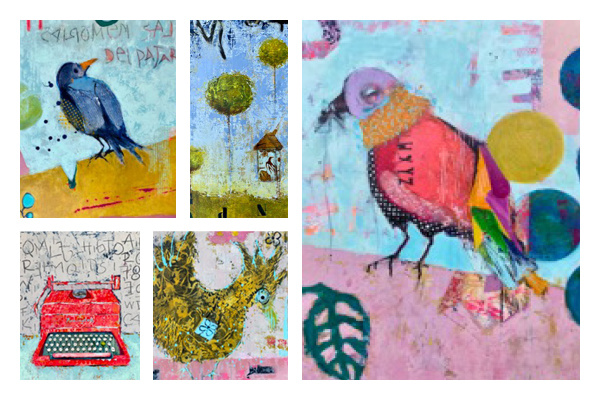 We hope you can come in to see these stunning pieces of art!
Meet our newest artist Cole Reed! 
Cole Reed is a vivacious artist who explores her vision and passions through salvaged materials, including wood, metal and leather. Utilizing various burning and fabrication techniques, Cole revitalizes these materials into bold sculptures and furniture inspired by black joy, her son's laughter, and community. Her sculptures embody the word "strong," and bring a richness to the gallery that we are very excited about. Cole is a mover and shaker in the art community, and we are thrilled to have her on board at Artistic Portland Gallery!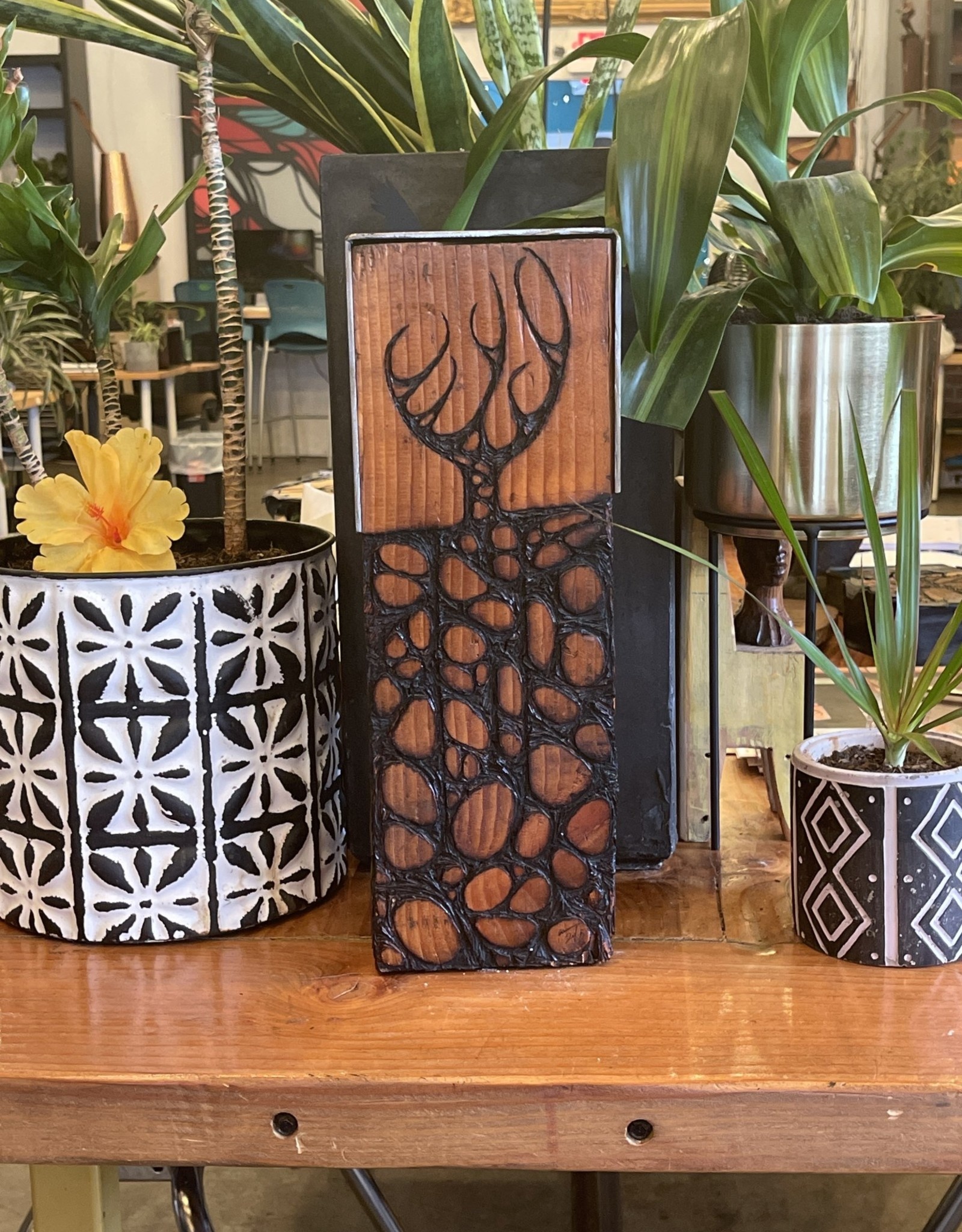 About Artistic Portland Gallery
We are an artists' cooperative of 25 diverse local artists who seek to capture the creative spirit of Portland with all its quirks and beauty. With a wide variety of styles, we offer fine art and handcrafted goods for locals and visitors alike. The store is stocked and staffed entirely by our members.
Visit our new Portland location, 4110 NE Fremont Street, in the heart of the Beaumont-Wilshire neighborhood, or browse online for in-store pickup. (For shipping, please contact individual artists directly.) We are constantly adding new artists and new work so you can keep finding new treasures with every visit!