---
We are located at 4110 NE Fremont Street , Open 10am–6pm every day. (971) 339-0945. Contact Us
November 2022 at Artistic Portland Gallery

We have had a wonderful beginning to Fall and hope you are ready to FALL IN LOVE with some new art, because that is what we are bringing in this month! Read below for more....
Fall into Art Group Show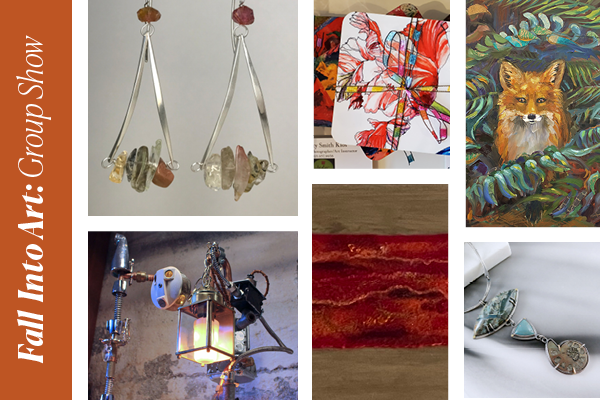 In November, we are sharing a bounty of beauty in the gallery with a group show! You will find a range of art from ceramics to paintings, sculptures, photography, jewelry, and more. This show extends through both the front window, as well as our K. Friedstrom Annex, so be sure to stop by and check out what's new!
Next First Thursday is November 3rd!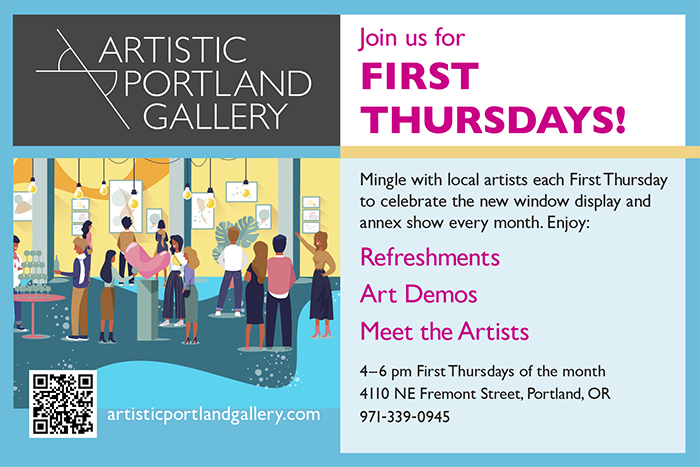 Join us for First Thursdays 4–6 pm as we turn over our window display and feature new artists and a guest artist each month! We will have refreshments, artist demos, Meet the Artists, and more.

About Artistic Portland Gallery
We are an artists' cooperative of 25 diverse local artists who seek to capture the creative spirit of Portland with all its quirks and beauty. With a wide variety of styles, we offer fine art and handcrafted goods for locals and visitors alike. The store is stocked and staffed entirely by our members.
Visit our new Portland location, 4110 NE Fremont Street, in the heart of the Beaumont-Wilshire neighborhood, or browse online for in-store pickup. (For shipping, please contact individual artists directly.) We are constantly adding new artists and new work so you can keep finding new treasures with every visit!