Shari Levine
Color Ignited: Encaustic Creations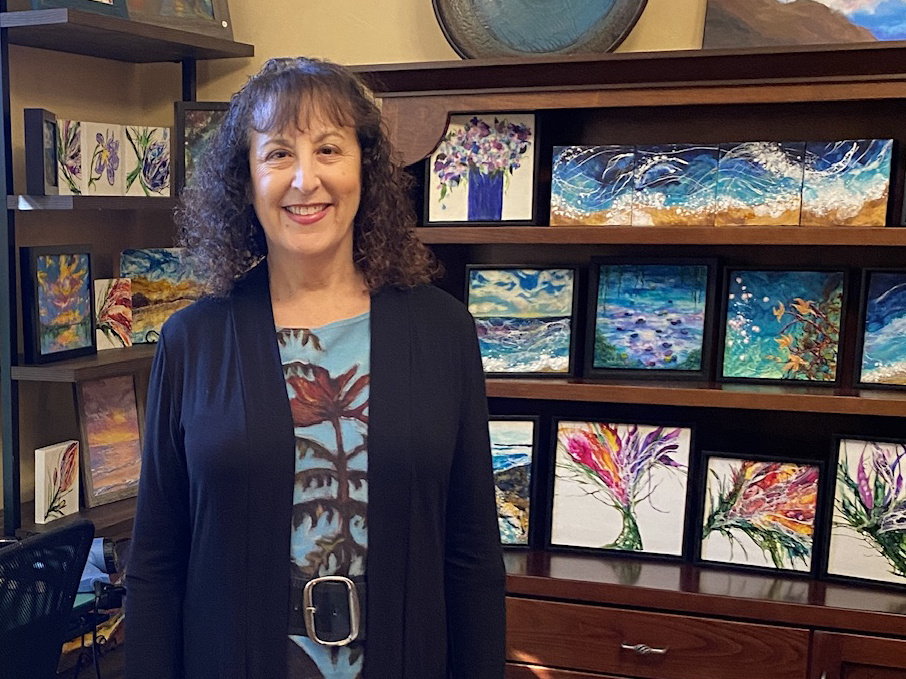 "Making genuine connections with people by creating art that truly speaks to them, is what inspires me in my art and in my life.
"I'm an encaustic artist working with fused layers of wax and oil paint. I love the rich color and brilliant luminosity that can be achieved in encaustic painting," says Shari. Encaustic medium is made of beeswax and Damar resin, which is a natural tree sap. It's combined with oil-based pigment to create encaustic paint, which is kept at 200°F to remain liquefied. "I work with a crockpot of encaustic medium, a griddle with pots of encaustic paint and a propane torch, which acts as my paint brush. Encaustic paintings are archival and can be lightly buffed every few months to maintain their high gloss finish. Recently, I've  been combining encaustics with alcohol ink, creating vibrant colors and with shellac, resulting in a unique webbing pattern."
Shari was thrilled to receive the second-place award in the 2022 Portland Rose Festival Art Show. Over the past year she's been in two juried international encaustic shows and has a painting in the permanent collection at the Encaustic Art Institute in Santa Fe. She's also been in several local shows and events including the Washington County Open Studios and has hosted two solo shows and demos in her studio.